Obedience and Behavior Training
Home • Puppy and Kitten Care • Obedience and Behavior Training

Obedience and Behavior Training
Training is a very important factor to having a well mannered healthy pet. With proper training, you and your pet will have a happier relationship and build a stronger bond together. Whether you plan on training your pet to do therapy work, sniff out bombs, compete in agility, weight pull or just want a companion, training is a necessity. We can help you find the right trainer for your dogs needs.
Behavior Modification / Counter-Conditioning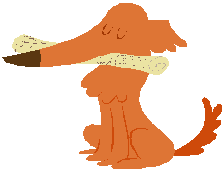 If your pet has storm anxiety, hates toe nail trims or hates when you leave home, give us a call! Our behavior specialist can help you and your pets.