Meet Our Veterinary Team
Home • About • Veterinary Team
Julee, Practice Manager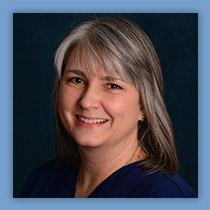 Julee has been with Jefferson Animal Hospitals since 1984. She enjoys art and has three small dogs and a grandpuppy as well as three daughters. She is currently pursuing her certification as a Veterinary Practice Manager.
Laura, Staff Supervisor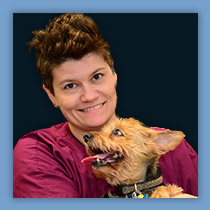 Laura graduated from Towson University in her home state of Maryland. Before moving to Kentucky, she worked in an exclusively feline practice. You can also find her at our emergency practice to keep her adrenaline fix satisfied. She considers herself an Ambassador for Felines and strives to provide cats and their people with the best care and the lowest amount of stress possible. She has trained the staff at both locations and is certified in Low Stress Handling(Sophia Yin, DVM) and is a Fear Free Certified Professional. Laura and her husband share their home with 6 cats and one "crazy" dog. In her spare time, she enjoys camping, going to concerts and spending time outside.
Amanda, Head Veterinary Technician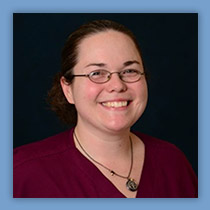 Amanda K. is a Brown Mackie graduate with an Associate's Degree in Applied Science. She is a single mom with a son. She spends her downtime reading.
Jinnie, Veterinary Technician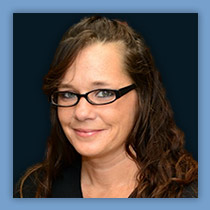 Jinnie received her Associates Degree in Animal Sciences; Veterinary Technology in 2015. She has four dogs and three cats, all of which are rescues. She is passionate about educating pet owners in the importance of spaying and neutering their pets and is an outspoken advocate for rescuing pets from shelters. I believe it is an win/win situation for all involved because the pet gets a loving forever home and the adoption fees help cover day to day operations as well as fund the more rescues. Most of all the owners will be amazed at the admiration, loyalty and devotion a rescued pet can give. It is often hard to determine exactly who saved who.
Whenever possible she volunteers with "My Dog Eats First", a non-profit organization that serves the homeless and under served of Louisville and their pets.
I hope that every dog everywhere will know love and companionship and that is my inspiration and provides me with the determination and dedication needed to continue my education and experience.
Heather, Veterinary Technician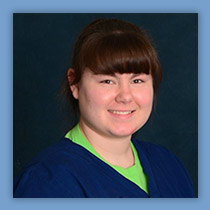 Heather B is a veterinary technologist with a Bachelor's of Science in Veterinary Technology from Morehead State University. She has two dogs, Brandi and Kiera and a rat named Aurora. She likes to go hiking with her dogs.
Julie, Veterinary Assistant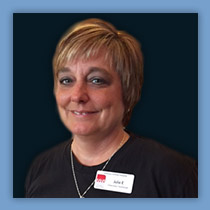 Julie is a graduate of Brown Mackie College. She has two granddaughters. She absolutely loves Bassett Hounds. She is so happy to be doing something she is passionate about and really loves working with animals.
Caitlyn, Veterinary Assistant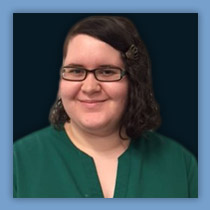 Monique, Veterinary Assistant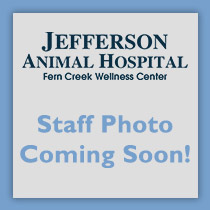 Gibson, Receptionist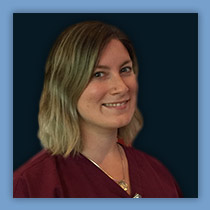 Gibson has been working with Jefferson Animal Hospitals on and off since she was 16 years old. After graduating from Columbia College Chicago with a BA in Creative Writing in 2013, she spent some time traveling and finally came back to Louisville to work reception at Jefferson Animal Hospital Fern Creek. She loves weird, snuffly puppies and has a five year old Yorkie Mix named Edie. In her free time she enjoys writing, reading, swimming and traveling.
Aubrey, Student Kennel Assistant